About Assassins Gym in Crowborough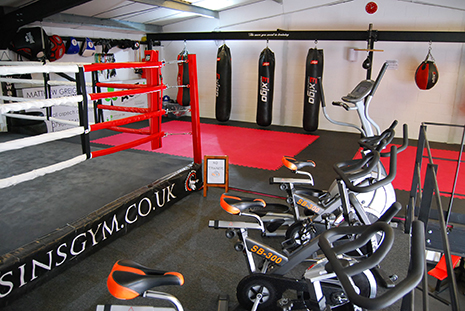 Assassins Gym is caters for those with an enthusiasm for general fitness all the way through to the serious body builder. Along side fitness, there is also a full size boxing ring with all the Martial Arts accessories to train the novice through to world champion. Personal training is also available through Luke who's training approach is logical; we all have difficulties, problems and points when exercise can seem a struggle. We are all human. But my approach to training will keep you motivated and deliver the results you desire. Train with me and you will become fitter, healthier and lose weight quickly. My sessions are light humoured yet disciplined and I pride myself on identifying the training methods that best suit you, to provide you with the most effective workout you can have.
I am passionate about health and fitness and believe that in order to reach our full potential we must have a respect for life, determination to enjoy everything it has to offer and the desire to be the best we can be. At Assassins gym, I offer a free no obligation initial consultation that allows me to gain a clearer picture of your previous experiences, successes and failures. It will also give me the opportunity to explain more about the techniques I use and then help design a series of achievable goals for you in the long and short term. This process of analysis and goal setting is vital to attaining success and is a fundamental part of how I work with you as your Personal Trainer.
Lewis, who won a bronze medal in Frankfurt at the ICO (International Combat Organisation) World Full Contact Kickboxing Championships, is clear in his objectives for Assassins Gym, "There will definitely be a world champion out of this gym, if it is not me it will be one of the up-and-comers."