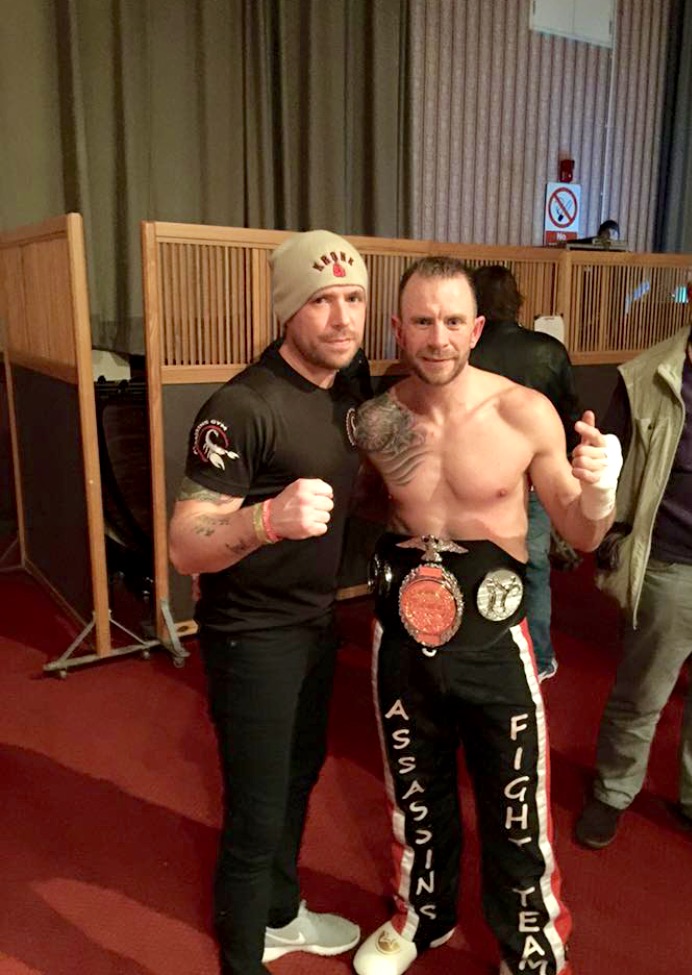 Two ICO SOUTHERN area titles were claimed by Tom West and Tommy West jnr in fantastic fights and displays,
Tommy winning all 5 rounds with a clear display of power technique and kickboxing to be crowned CHAMP!
Tom West claimed his title with a stoppage in the 2nd round with a fantastic left right combination,
Jack Binns demonstrating awesome power with kicks to the body resulting in a TKO in the 3rd round, again with a overall fantastic performance.
Sam Godfrey making his debut K-1 under Assassins was against a experienced thai based fighter, putting in a very very valid and encouraging performance, superb movement and striking to produce a great first fight back after a long lay off.
well done team.